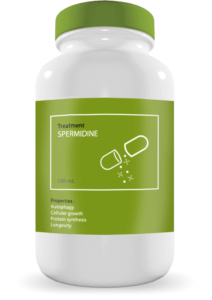 Spermidine
Polyamines (polycin, spermidine and spermine) are a family of molecules derived from ornithine and are essential to many central cellular mechanisms, such as cell growth and proliferation, maintenance of genetic stability and autophagy. Initially discovered in semen (hence its name), spermidine is nowadays the subject of studies that demonstrate its interest in combating ageing and increasing life expectancy in yeast, drosophila, nematode and in human cell cultures[1]. Spermidine is the most studied polyamine. It is synthesized from putrescine and serves as a precursor to spermine. But what can be the roles of these molecules with a slightly icky name?!
Interest
Efficiency
Availability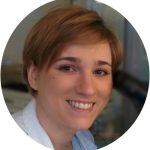 Marion Tible has a PhD in cellular biology and physiopathology. Formerly a researcher in thematics varying from cardiology to neurodegenerative diseases, she is now part of Long Long Life team and is involved in scientific writing and anti-aging research.
More about the Long Long Life team
Marion Tible est docteur en biologie cellulaire et physiopathologie. Ancienne chercheuse dans des thématiques oscillant de la cardiologie aux maladies neurodégénératives, elle est aujourd'hui impliquée au sein de Long Long Life pour la rédaction scientifique et la recherche contre le vieillissement.
En savoir plus sur l'équipe de Long Long Life