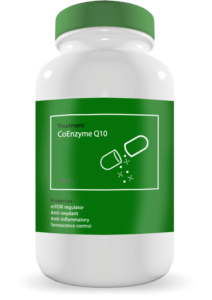 An excellent electron transporter
Coenzyme Q10, also known as ubiquinone, is known for its key role in the bioenergetic metabolism of mitochondria, the lung of our cells. Today, its antioxidant effect is the subject of many studies aimed at reducing the effects of age on our skin, heart or brain. At the same time, it has been shown that coenzyme Q10, naturally present in our cells, is a good biomarker of biological age: its plasma concentration decreases over time but also during pathological processes such as cancer, neurodegenerative diseases, diabetes or cardiovascular diseases [1].
Interest
Efficiency
Availability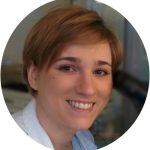 Marion Tible has a PhD in cellular biology and physiopathology. Formerly a researcher in thematics varying from cardiology to neurodegenerative diseases, she is now part of Long Long Life team and is involved in scientific writing and anti-aging research.
More about the Long Long Life team
Marion Tible est docteur en biologie cellulaire et physiopathologie. Ancienne chercheuse dans des thématiques oscillant de la cardiologie aux maladies neurodégénératives, elle est aujourd'hui impliquée au sein de Long Long Life pour la rédaction scientifique et la recherche contre le vieillissement.
En savoir plus sur l'équipe de Long Long Life