The FGF19 hormone might help fight sarcopenia, a degenerative loss of muscle mass associated with aging
Sarcopenia is a geriatric syndrome characterized by muscle wasting. One hormone called FGF19 (fibroblast growth factor 19) which is produced in the gut, might help slow the progress of sarcopenia. The hormone could have a hypertrophic effect on skeletal muscles, and would also favor fat loss. This study was led by the CarMeN laboratory, "Cardiovascular, Metabolism, Diabetes and Nutrition Research", in Lyon, France, under the supervision of Hubert Vidal, Head of research for Inserm, in collaboration with Dr. Jérôme Ruzzin from the Biology department of Bergen University in Norway. The results were published in Nature Medicine on June 26th, 2017.
The FGF19 hormone is known for taking part in lipidic homeostasis and in the synthesis of bile acid. It also plays a role in metabolizing cholesterol, and regulates glucose, not unlike insulin. Many studies have shown the effects of treatments of gene editing that triggered high levels of circulating FGF19: it increases energy spendings and reduces fat tissues, even in case of a fat diet.  From these assessments, researchers from the CarMeN laboratory and Bergen University tried to identify other properties of the FGF19 hormone, since it plays a major role in maintaining health and metabolic homeostasis.
For seven consecutive days, they administered FGF19 to different mice models with young and old mice, mice on corticosteroids, and transgenic mice made to develop metabolic diseases such as type 2 diabetes or obesity.
All mice models that received FGF19 gained less weight and developed less fat tissue than mice in the control groups, when they had in fact been eating more. In addition, their skeletal muscles became more developped, as well as their muscle strength. The phenomenon can be explained by the increase in size of the myotubes and muscle fibers, and was observed in vivo as well as in vitro on human cells. Researchers now need to set up clinical studies to confirm the overall results in human subjects.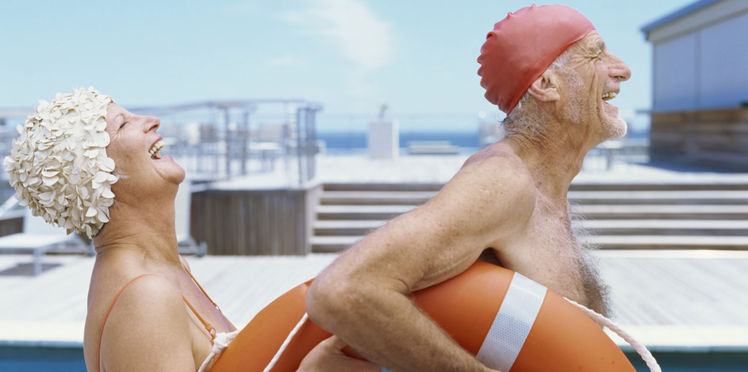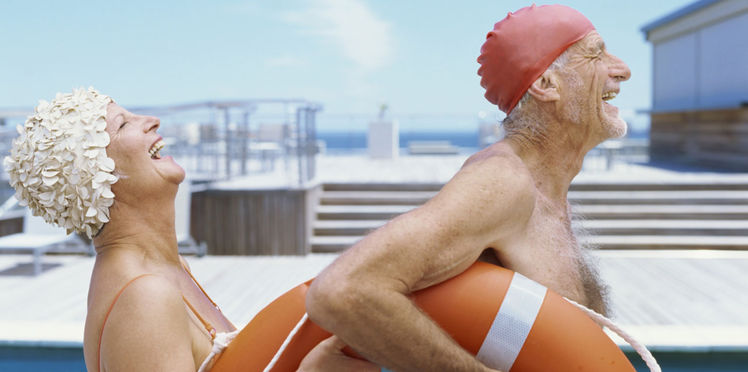 The observations on the hypertrophic activity of the FGF19 hormone are very encouraging and suggest that a treatment allowing to limit aging-associated muscle loss could exist soon. The therapeutic interest of FGF19 might not even be limited to treating sarcopenia, since muscle atrophy appears in many chronic diseases as well (obesity, cancer, kidney failure…) as well as during immobilization (accidents, surgery…) and times in a zero-gravity environment. Its effect on fat tissue could also allow to reduce the stomach fat that develops with certain diseases and metabolism syndromes.
Hubert Vidal, the head of research of the Inserm institute who directed the study, even speaks of possible applications in agriculture in order to increase and preserve the muscle mass in cattle.
The FGF19 hormone thus show great therapeutic potential, and even though its properties would prove useful to a number of activities, its main application could be to treat aging-related diseases.
Source : Benoit, B., Meugnier, E., Castelli, M., Chanon, S., Vieille-Marchiset, A., Durand, C., … & Freyssenet, D. (2017). Fibroblast growth factor 19 regulates skeletal muscle mass and ameliorates muscle wasting in mice. Nature Medicine. DOI:10.1038/nm.4363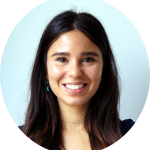 Farah studied biochemistry, therapeutics and molecular and biopharmaceutical innovation at Aix-Marseille university and Paris 7 Diderot university.
More about the Long Long Life team
Farah a étudié la biochimie, la thérapeutique et les innovations moléculaires et biopharmaceutiques à l'université d'Aix-Marseille et à l'université Paris 7 Diderot.
En savoir plus sur l'équipe de Long Long Life
Communication & content manager, video producer/director for Long Long Life
Specialized scientific and technical translator for Elvesys and Long Long Life. She graduated with an EMT M.A. in Language Industry and Specialized Translation from Paris 7 University.
More about the Long Long Life team
Responsable de communication et de contenus, chargée de production vidéo pour Long Long Life.
Traductrice scientifique et technique spécialisée pour Elvesys et Long Long Life. Elle détient un master 2 « Industrie de la langue et traduction spécialisée » de l'Université Paris 7 Diderot.
En savoir plus sur l'équipe de Long Long Life