Eliminating senescent cells: future longevity treatments
A new experimental drug, BX0101, showed promising results in the fight against degenerative diseases. The molecule targets and eliminates senescent cells in the joints of mice with anterior cruciate ligaments.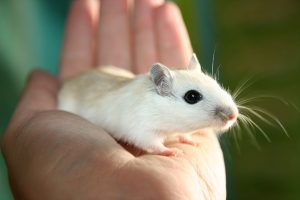 The study was conducted by South-Korean scientists from UNISET (Ulsan National Institute of Science and Technology), as part of a partnership with other US institutes researching aging (John Hopkins University, Groningen Medical University and the University of California.)
Senescent cells that appear in joints after a lesion occurred favor the development of post-traumatic osteoarthritis. The researchers proved that by eliminating senescent cells, it is possible to stunt the development of degenerative diseases of the joints and to get rid of the associated pain. In addition, eliminating senescent cells in the joints also created a favorable environment for new cartilage and tissue regeneration.
The results confirm the theory according to which elimination of excess senescent cells in a specific organ helps to maintain its function over time.
This study on UBX0101 paves the way for new therapies targeting senescent cells, to fight aging-related diseases and prolong human lifespan.
Decrease of human lifespan due to a build-up of senescent cells
A senescent cell is a cell nearing the end of its life, which functions start deteriorating (see Causes of aging). Senescence of a mutated cell stops its development and prevents the proliferation of tumor cells. With age, senescent cells naturally accumulate, and cause heterogeneity of the tissues. Some cells also produce pro-inflammation molecules that alter the function of neighboring cells, which can trigger the degradation of tissues and organs.
Therefore, many researchers consider that eliminating senescent cells would help organs recover their functions. This new study proved that combining two complementary methods, elimination of "aging" senescent cells and stimulation of new "young" cells, biological aging could be stunted, which would influence longevity.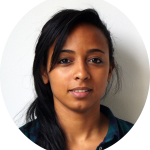 Katidja studied biology and health engineering at the school of engineering of Angers.
More about the Long Long Life team
Katidja a étudié l'ingénierie de la biologie et de la santé à l'école d'ingénieurs de l'université d'Angers.
En savoir plus sur l'équipe de Long Long Life
Communication & content manager, video producer/director for Long Long Life
Specialized scientific and technical translator for Elvesys and Long Long Life. She graduated with an EMT M.A. in Language Industry and Specialized Translation from Paris 7 University.
More about the Long Long Life team
Responsable de communication et de contenus, chargée de production vidéo pour Long Long Life.
Traductrice scientifique et technique spécialisée pour Elvesys et Long Long Life. Elle détient un master 2 « Industrie de la langue et traduction spécialisée » de l'Université Paris 7 Diderot.
En savoir plus sur l'équipe de Long Long Life
Reference:
[1] Jeon, O. H., Kim, C., Laberge, R. M., Demaria, M., Rathod, S., Vasserot, A. P., … & Baker, D. J. (2017). Local clearance of senescent cells attenuates the development of post-traumatic osteoarthritis and creates a pro-regenerative environment. Nature Medicine, 23(6), 775-781.