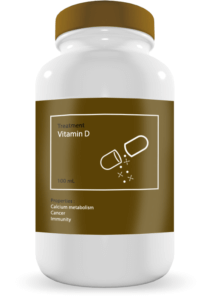 Vitamin D : cod liver oil?
Known for its health benefits, especially on bones, vitamin D is a relatively difficult molecule to synthesize by our body and a large part of the world's population has some degree of vitmain D deficiency. Indeed, the only way for the body to make it is through the skin and exposure to the sun, a condition that is very often not fulfilled, especially in large cities[1]. Under the influence of the sun's UV rays, the body produces cholecalciferol (vitamin D3) from a cholesterol derivative, which after passing through the liver and then into the kidneys takes its active form (calcitriol)[1,10].
Supplementation therefore seems essential to meet our body's need for vitamin D and prevent the occurrence of certain diseases, such as osteoporosis, cancer, cavities or thyroid problems. It is time to go back to grandmother's remedies and have some cod liver oil again (the natural supplement richest in vitamin D, up to 100IU/g)!
Interest
Efficiency
Accessibility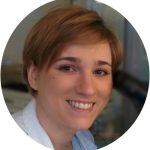 Marion Tible has a PhD in cellular biology and physiopathology. Formerly a researcher in thematics varying from cardiology to neurodegenerative diseases, she is now part of Long Long Life team and is involved in scientific writing and anti-aging research.
More about the Long Long Life team
Marion Tible est docteur en biologie cellulaire et physiopathologie. Ancienne chercheuse dans des thématiques oscillant de la cardiologie aux maladies neurodégénératives, elle est aujourd'hui impliquée au sein de Long Long Life pour la rédaction scientifique et la recherche contre le vieillissement.
En savoir plus sur l'équipe de Long Long Life