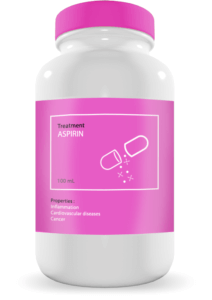 The benefits of aspirin on inflammation to cancer
Aspirin is a non-steroidal anti-inflammatory drug (NSAID) that acts on cyclooxygenases (COX), enzymes involved in the synthesis and regulation of prostaglandins, very potent pro-inflammatory molecules. At the same time, COXs are responsible for platelet aggregation, with inhibition leading to blood fluidification and a decrease in the occurrence of blood clots[1].
Aspirin is the most widely prescribed anti-inflammatory medication because of the few side effects caused by its use and its anti-aggregant action, which is of great preventive value in cardiovascular diseases. Recently, several studies have looked at its role in ageing disorders with surprising results.
Interest
Efficiency
Availability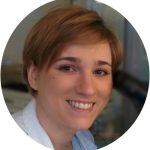 Marion Tible has a PhD in cellular biology and physiopathology. Formerly a researcher in thematics varying from cardiology to neurodegenerative diseases, she is now part of Long Long Life team and is involved in scientific writing and anti-aging research.
More about the Long Long Life team
Marion Tible est docteur en biologie cellulaire et physiopathologie. Ancienne chercheuse dans des thématiques oscillant de la cardiologie aux maladies neurodégénératives, elle est aujourd'hui impliquée au sein de Long Long Life pour la rédaction scientifique et la recherche contre le vieillissement.
En savoir plus sur l'équipe de Long Long Life