Lapaso label-free microfluidic cell sorting

The aim of this project is to develop a label-free microfluidic cell sorter designed to rapidly detect parasites such as malaria in blood samples. The final aim of this project will be to ensure the spreading of our low-cost lab on chip into emerging countries.
ELVESYS is a full partner of the Lapaso European consortium. Microfluidic particle fractionation based on the inherent properties of e.g. cells, microorganisms and organelles offers significant improvements over conventional techniques in terms of ease of handling and use, speed and cost reduction.
Our objective is to consolidate the field at the European level and create a unique comprehensive training program based on solid experimental and theoretical foundations.
LAPASO provides a unique training opportunity for 15 fellows in a highly interdisciplinary and intersectorial environment with the overarching scientific objective of advancing diagnostics for a wide range of critical medical conditions using cutting-edge microfluidics and nanobiotechnology integration.
Our consortium works on several thematic axes linked to microfluidic label-free cell sorting:
The development of novel label-free cell sorting schemes based on particle morphology, deformability and dielectric properties combining experimental approaches with advanced modelling techniques. The study of morphology-sensitive sorting to learn about bacterial pathogenesis and to develop devices that provide improved diagnostics of bacterial disease and information about subpopulations to assist targeted treatment.
The study of morphology and deformability-sensitive sorting to enrich parasites and parasite-infected cells for simpler and quicker diagnostics of severe diseases. The study of the physical characteristics of rare cells to develop optimum sorting schemes for extracting rare stem cells from bone marrow.
Dr Guilhem Velvé Casquillas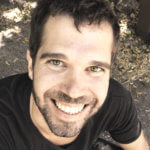 Physics PhD, CEO NBIC Valley, CEO Long Long Life, CEO Elvesys Microfluidic Innovation Center
More about the Long Long Life team
Docteur en physique, CEO NBIC Valley, CEO Long Long Life, CEO Elvesys Microfluidic Innovation Center
En savoir plus sur l'équipe de Long Long Life