Remodelin against aging: the game is on
Progeria, also known as Hutchinson-Gilford syndrome (HGPS), is a genetic disease leading to a premature aging phenotype. It belongs to a group of pathologies called laminopathies, caused by a mutation in the LMNA gene that encodes proteins that support the structure of the cell nucleus. This mutation induces a toxic form of lamin A, progeny, which accumulates in the cell and eventually causes cell senescence.
Progeria is the most severe form of laminopathies. This extremely rare disease (1 in 4 to 8 million people) occurs in the first or second year of life and the life expectancy of those affected is very low: 13 years on average. There is currently no cure for the disease, only a few drugs to help combat the symptoms of the disease by reducing cell progeny levels or targeting the enzymes involved in its synthesis.
In vivo study on remodelin
In a recent article in Nature Communications[1], researchers successfully demonstrated the in vivo efficacy of a new molecule, remodelin[2], to extend the life of progeria mice models. For their in vivo experiments, the researchers used mice models carrying the mutated LMNA gene, thus expressing a progeria phenotype. Remodelin is a molecule that inhibits the enzyme NAT10, which increases the life span of HGPS mice. In particular, they observed improvements in the cardiovascular system, with a reduction in aortic fibrosis, loss of smooth vascular muscle cells, and actin in the aorta and coronary arteries. This marks a significant advance in the fight against the risk of disease mortality, since cardiovascular abnormalities are the main causes of death. In addition, remodeling delays weight loss in sick mice, another pathology-related symptom.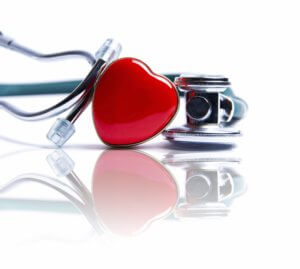 The results obtained in vivo from this are encouraging and show that inhibiting the enzyme NAT10 could have a major role in improving the symptoms and lifespan of people with progeria. Nevertheless, the small number of patients and the phenotypic diversity, as well as the low knowledge of NAT10 functions, make it necessary to remain vigilant regarding its clinical application. Animal models of progeria are widely used in anti-aging research because they help understand the molecular mechanisms involved in this process. Advances in research against progeria also means advances in research against aging. 
References
[1] Gabriel Balmus, Delphine Larrieu, Ana C. Barros, Casey Collins, Monica Abrudan, Mukerrem Demir, Nicola J. Geisler, Christopher J. Lelliott, Jacqueline K. White, Natasha A. Karp, James Atkinson , Andrea Kirton, Matt Jacobsen, Dean Clift, Raphael Rodriguez, Sanger Mouse Genetics Project, David J. Adams & Stephen P. Jackson. Targeting of NAT10 enhances healthspan in a mouse model of human accelerated aging syndrome, Nature Communications (2018) 9:1700.
[2] Delphine Larrieu, Sébastien Britton, Mukerrem Demir, Raphaël Rodriguez and Stephen P. Jackson. Chemical inhibition of NAT10 corrects defects of laminopathic cells, Science. 2014 May 2; 344(6183): 527–532. doi:10.1126/science.1252651.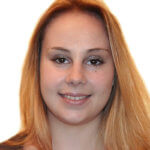 Anne is studying medicine science at the Institute of Pharmaceutical and Biological Science in Lyon and she has graduated with a Bachelor's degree in molecular and cellular biology at the University of Strasbourg.
More about the Long Long Life team
Anne étudie les sciences du médicament à l'Institut des Sciences Pharmaceutiques et Biologiques de Lyon. Elle est titulaire d'une licence en biologie moléculaire et cellulaire de l'Université de Strasbourg.
En savoir plus sur l'équipe de Long Long Life