Slowing down aging through caloric restriction
---
A study published on May 22nd of this year in the Journals of Gerontology, Series A: Biological Sciences and Medical Sciences shows that caloric restriction might delay the effects of aging on the body.
This study was carried out in partnership with CALERIE (Comprehensive Assessment of Long-Term Effects of Reducing Intake of Energy), the first institute to conduct different research studies on the effects of caloric restriction on health. Previous studies pointed out that it slowed aging in worms, flies and mice. Daniel Belsky, PhD in Medicine at the University of Duke, is the main author of this new study on humans.
The study was carried out on adults who underwent a caloric restriction of 25% for 2 years. Thus, a slowdown of biological aging was shown: every 12 months, the biological age of the participants subjected to a caloric restriction diet was increased by 0.11 year, while in the control group it was 0.71 year. Weight loss was not taken into account.
These promising results shed a new light on the importance of a good metrology of the physiological age and gave guidelines for future therapies against aging. Indeed, according to Dr. D. Belsky:
IF WE CAN INTERVENE TO SLOW THE RATE OF BIOLOGICAL AGING, IT MAY BE POSSIBLE TO PREVENT OR AT LEAST DELAY ONSET FOR MANY AGE-RELATED DISEASES AND DISABILITIES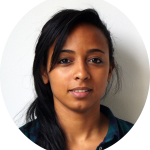 Katidja studied biology and health engineering at the school of engineering of Angers.
More about the Long Long Life team
Katidja a étudié l'ingénierie de la biologie et de la santé à l'école d'ingénieurs de l'université d'Angers.
En savoir plus sur l'équipe de Long Long Life
Source :
[1] Belsky, D., Huffman, K., Pieper, C., Shalev, I. and Kraus, W. (2017). Change in the Rate of Biological Aging in Response to Caloric Restriction: CALERIE Biobank Analysis. The Journals of Gerontology: Series A. [online] DOI: https://doi.org/10.1093/gerona/glx096  [Accessed 24 May 2017].
[2] Corporate.dukehealth.org. (2017). Study Analysis Shows Cutting Calories Might Slow Biological Aging | Duke Health. [online] Available at: https://corporate.dukehealth.org/news-listing/study-analysis-shows-cutting-calories-might-slow-biological-aging [Accessed 24 May 2017].