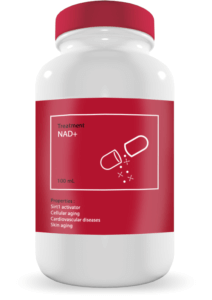 An essential cofactor for cell function

Nicotinamide adenine dinucleotide is a molecule allowing the action of certain enzymes and the good operation of our cells (cofactor). There are two forms of NAD+: NADH (reduced form) or NAD+ (oxidized form). NAD+ plays an essential role in the production of energy by mitochondria[1]. Our body's cells go through cycles of growth, repair and survival, all of which take up a lot of energy. In the field of aging, NAD+ is a fundamental cofactor to guarantee the action of sirtuins, enzymes involved in particular in DNA repair and regulation of cellular stress[2, 3, 4]. Cellular levels of NAD+ decrease as we age for an as yet unknown reason[3, 5]. Many researchers believe that the close relationship between NAD+ availability and sirtuin activity is the main factor in controlling the components of aging and promoting longevity.
Interest
Efficiency
Availability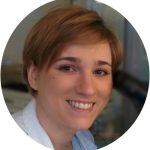 Marion Tible has a PhD in cellular biology and physiopathology. Formerly a researcher in thematics varying from cardiology to neurodegenerative diseases, she is now part of Long Long Life team and is involved in scientific writing and anti-aging research.
More about the Long Long Life team
Marion Tible est docteur en biologie cellulaire et physiopathologie. Ancienne chercheuse dans des thématiques oscillant de la cardiologie aux maladies neurodégénératives, elle est aujourd'hui impliquée au sein de Long Long Life pour la rédaction scientifique et la recherche contre le vieillissement.
En savoir plus sur l'équipe de Long Long Life