Undoing Aging 2018: an initiative to remember
The very first Undoing Aging Congress was held from 15 to 17 March 2018 in Berlin, and was attended by 350 people from a total of 36 countries. Initiated by Aubrey De Grey, co-founder of the SENS Research Foundation, and Michael Greve, founder and CEO of the Forever Healthy Foundation, the conference focused on the most promising advances in anti-aging research. No fewer than 45 speakers, scientists and entrepreneurs, took the floor to present their work. The congress also allowed young doctoral students to present their research in the form of scientific posters and, for some of them, during short conferences.
The congress, which lasted for 3 days, was divided into different sessions, each of which dealt with a specific theme of anti-aging research. Among the major issues were regenerative medicine, the elimination of senescent cells, cancer therapies and biomarkers of aging. With Long Long Life, who attended this congress, discover a short outline of what transpired!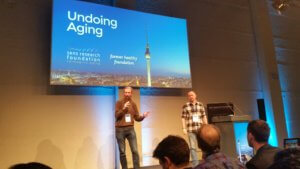 Aubrey De Grey (left) and Michael Greve (right)
Anything new on Alzheimer's disease?
Alzheimer's disease is an age-related neurodegenerative disease that causes impaired memory, thinking and behaviour. Although it has been studied for a long time, the causes of this disease are not yet fully understood and there is no cure for it.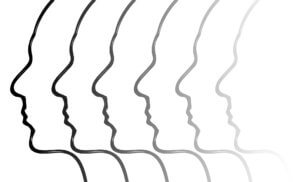 Dr. Doug Ethell, founder and director of Leucadia Therapeutics, linked the site of the development of Alzheimer's disease in the brain to the presence of a porous bone plate at the same site that drains the cerebrospinal fluid (fluid that cleanses the intercellular space of the brain). With age, this bone plate becomes blocked, no longer allowing the toxic metabolites carried by the cerebrospinal fluid to pass. The accumulation of these wastes would lead to the formation of plaques, at the origin of the development of the disease. Leucadia Therapeutics has developed a therapeutic device called Arethusta®, which restores the flow of cerebrospinal fluid and the elimination of toxic metabolites. Dr. Ethell hopes clinical trials can begin in 2019.
Transthyrethine amyloidosis therapy?
This condition with a complicated name is a rare disease in two forms (cardiomyopathy and polyneuropathy) and develops with age. It is caused by the accumulation of transthyretin protein (TTR) incorrectly folded into amyloid plaques. There is currently no FDA  approved treatment for this disease. Dr Isabella Graef, co-founder of Eidos Therapeutics, explained how her laboratory discovered a drug candidate that could work on both forms of the disease. It is AG10, a small molecule that can bind and stabilize TTR, preventing the formation of amyloid plaque, and which could stop the progression of the disease. This molecule has been in phase 1 clinical trials (trials on healthy subjects) since 2017.
What about organ regeneration?
Regenerative medicine aims to create new tissues or organs to replace defective ones. This medicine is booming and the technological processes that allow its development are constantly progressing.
The Wake Forest Institute for Regenerative Medicine, under the chairmanship of Dr Anthony Atala, was the first centre to regenerate organs (bladder and ear, among others) and to have successfully implanted them in humans. Their current goal is to design over 30 different tissues and organs. Regenerative medicine would also make it possible to compensate for the problem of too insufficient grafting. Dr Eric Lagasse of the University of Pittsburgh presented at the congress the work of his LyGenesis laboratory, which has developed a technology to generate the liver from lymph nodes. The goal of the method is to transplant healthy hepatocyte cells into the lymphatic nodes that generate small functional livers. This technology has already shown its effectiveness in mice and pigs.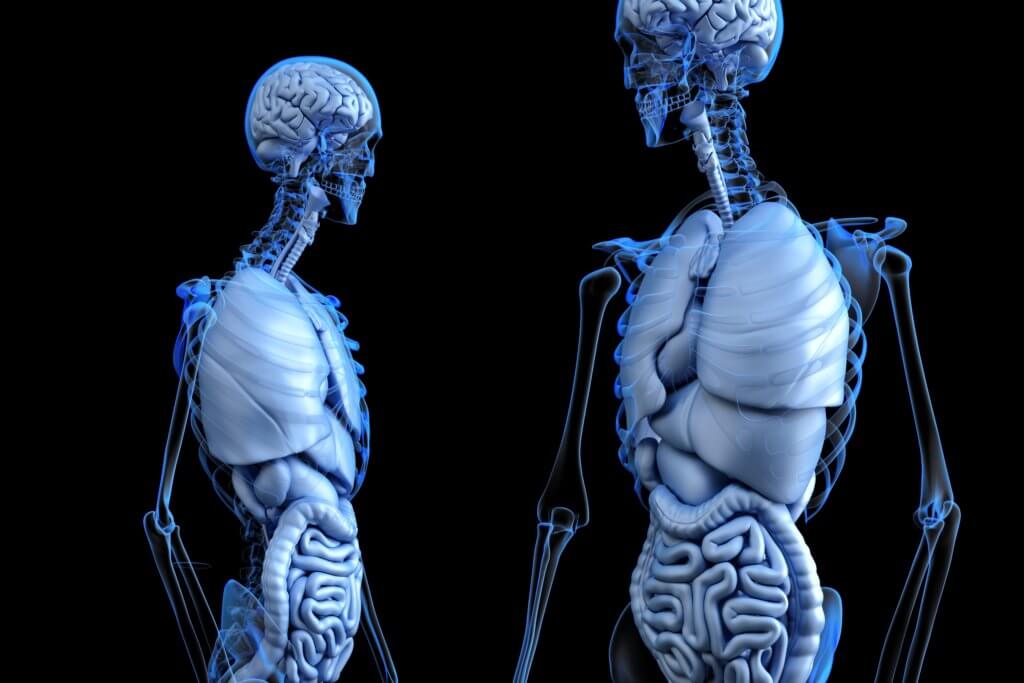 Better cancer therapies?
Aging leads to a high risk of cancer and reduced chances of recovery. Today, there are 4 pillars to cancer therapy, the most recent of which is immunotherapy, approved by the FDA in 2015. The goal is to stimulate the immune system to fight cancer cells. Dr. Camilo Colaco from Cambridge University founded the ImmunoBiology laboratory, which develops a new generation of cancer vaccines by targeting dendritic cells (cells of the immune system). A study conducted in 1999[2] had already shown that immunotherapy treatment in synergy with a vaccine could prevent melanoma from growing. Dr. Colaco hopes to develop vaccines against cancer to further stimulate the anti-tumor activity of immune cells. 
Current therapies target cancer cells, but according to Louis Hawthorne, founder and CEO of Nanotics, it would be preferable to target the signalling pathway molecules involved in disease progression. His company develops nanoparticles (called NaNots) capable of eliminating the factors responsible for the development or progression of diseases such as cancer. Currently, the first NaNots is in pre-clinical trials and could eliminate an immune system inhibitor to treat solid tumors. These nanoparticles would be biocompatible, without loss of efficiency and safe. Their development would also be cheaper and faster than for a drug.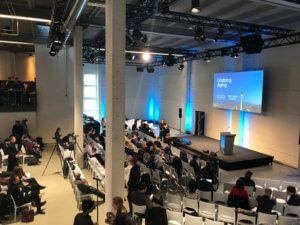 Biomarkers and aging metrology
Dr. Steve Horvath, a professor at the University of California at Los Angeles, has a long history of working on biomarkers of aging. He is behind Horvath's epigenetic clock, which predicts biological age as a function of genome methylation. Predicting biological age using methylation is now the most accurate way, says Dr. Horvath. He proposes that DNA methylation should be measured in clinical trials as part of the fight against aging. Finally, his goal by 2021 is to develop an epigenetic clock that applies to all mammals.
In this article, Long Long Life gives you a non-exhaustive list of the topics covered and the professionals who spoke at the conference. If you are interested, you can find the complete list of the program on the Undoing Aging 2018 website.
The event which closed on Saturday evening was met with great enthusiasm from the participants. Following the success of this first edition, the organizers have decided to renew the event: it will come back in full force next year, in 2019.
References :
[1]
[2] http://eidostx.com/#science
[3] http://www.wakehealth.edu/WFIRM/
[4]
[5] http://www.immbio.com/
[6] Andrea van Elsas, Arthur A. Hurwitz, and James P. Allison. Combination Immunotherapy of B16 Melanoma Using Anti–Cytotoxic T Lymphocyte–associated Antigen 4 (CTLA-4) and Granulocyte/Macrophage Colony-Stimulating Factor (GM-CSF)-producing Vaccines Induces Rejection of Subcutaneous and Metastatic Tumors Accompanied by Autoimmune Depigmentation, J. Exp. Med. Volume 190, Number 3, August 2, 1999 355–366.
[7] 
[8] https://www.undoing-aging.org/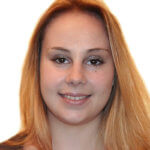 Anne is studying medicine science at the Institute of Pharmaceutical and Biological Science in Lyon and she has graduated with a Bachelor's degree in molecular and cellular biology at the University of Strasbourg.
More about the Long Long Life team
Anne étudie les sciences du médicament à l'Institut des Sciences Pharmaceutiques et Biologiques de Lyon. Elle est titulaire d'une licence en biologie moléculaire et cellulaire de l'Université de Strasbourg.
En savoir plus sur l'équipe de Long Long Life