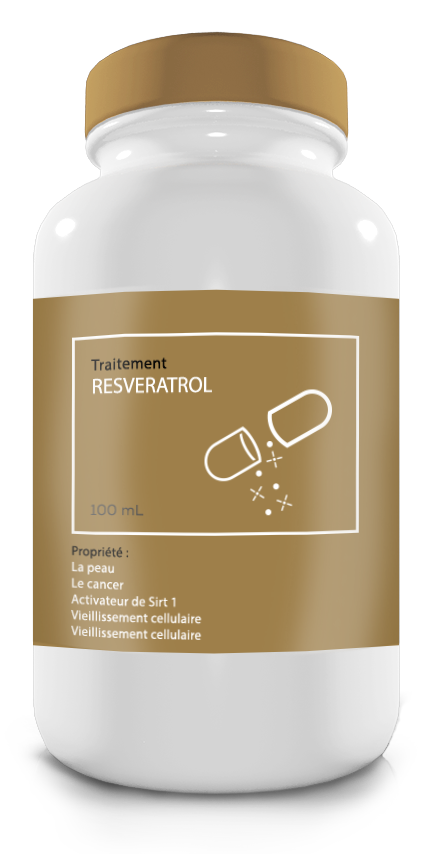 Number of publications: more than 10
Molecule availability: over-the-counter
Route of administration: oral, topical
Posology: 100 to 500mg/day
Interest
Efficiency
Availability
Properties: 
Sirt 1 activator: The sirt1 gene, which can be activated by the resveratrol, protects the body through many mechanisms. The activation of this gene allows for better mitochondrial function (including ATP production), slowing down cancer development (although its action on cancer cells is still being debated.) This gene controls longevity in many species, including humankind.[1]. For more information on the link between this gene and aging, see our article on the biological causes of aging. 
Heart disease: The therapeutic properties of resveratrol can be used to treat heart diseases. It can lower the LDL levels (bad cholesterol), prevent the hardening of arteries and maintain constant pressure.
Cancer: Many studies suggest that resveratrol helps prevent and treat cancer: it activates a gene (p53) that is well-know to be a powerful anti-cancer. In a cell culture study, resveratrol helped suppressing the progression of cancer at the first stage of development.
Cellular aging: In vitro studies have shown the anti-inflammation power and capacity to fight degenerative diseases of the resveratrol.[3]. Caloric restriction gives similar results, but the technique is very hard to bear for the human body. Caloric restriction showed its anti-aging power on humans (see causes of aging) and resveratrol could be a way to imitate caloric restriction without its downsides.
Skin: Research indicates that resveratrol fights UV-caused skin damage. One study showed that resveratrol could protect the skin from aging when it is taken orally as well as applied on the skin. The brand Caudalie is using it as their main anti-wrinkle product.
Alleged effect: activates sirt1, prevents heart disease, slows down cellular aging, fights UV-caused skin damage, prevents and treats cancer.
Summary: Resveratrol is an organic molecule with a large range of effects on health. It is found in plants and fruits such as grapes (wine), blackberries and peanuts, rhubarb… Since 1992, the molecule has been known for its heart-protective properties [1]. Its many other properties (anti-oxidant, anti-inflammatory…) have made it a very interesting product for humankind in the quest against aging.
!Read disclaimer!
Disclaimer:
Despite many studies showing the efficacity os resveratrol, one Italian study led for 9 years looked at 800 people. [4] It was noted that those who took plenty resveratrol had the same chances of dying than those who ate very little of it. Scientists suspect that resveratrol cannot benefit to health on its own, and that there is no use in taking supplementation on resveratrol. However, red wine, dark chocolate and berries containing resveratrol remain beneficial for the health because they contain other antioxidant components, such as bioflavonoids which reduce inflammation and blood clots.
References
[1] "Inhibition of Oxidation of Human Low-Density Lipoprotein by Phenolic Substances in Red Wine," n.d.
[2] Hung-Chun Chang and Leonard Guarente, "SIRT1 and Other Sirtuins in Metabolism," Trends in Endocrinology and Metabolism: TEM 25, no. 3 (March 2014): 138–45, doi:10.1016/j.tem.2013.12.001.
[3] "How Resveratrol May Fight Aging," National Institutes of Health (NIH), May 12, 2015, https://www.nih.gov/news-events/nih-research-matters/how-resveratrol-may-fight-aging.
[4] Richard D. Semba et al., "Resveratrol Levels and All-Cause Mortality in Older Community-Dwelling Adults," JAMA Internal Medicine 174, no. 7 (July 1, 2014): 1077–84, doi:10.1001/jamainternmed.2014.1582.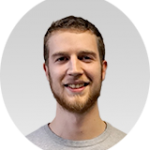 Hadrien is an engineer and was trained in biology, physics and bio-engineering at the École Polytechnique féminine in Paris.
More about the Long Long Life team
Hadrien est aujourd'hui ingénieur polyvalent après une formation en biologie, physique et bio-ingénierie à l'École Polytechnique féminine.
En savoir plus sur l'équipe de Long Long Life
Specialized scientific and technical translator for Elvesys and Long Long Life. She graduated with an EMT M.A. in Language Industry and Specialized Translation from Paris 7 University.
More about the Long Long Life team
Traductrice scientifique et technique spécialisée pour Elvesys et Long Long Life. Elle détient un master 2 « Industrie de la langue et traduction spécialisée » de l'Université Paris 7 Diderot.
En savoir plus sur l'équipe de Long Long Life