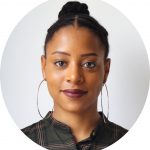 Odélie is a trainee specialized translator at Elvesys. She is graduating from the university of Paris-Est Marne-la-Vallée and works in French, English and Spanish.
More about the Long Long Life team
Odélie est apprentie traductrice spécialisée pour Elvesys. Elle termine sa formation à l'université de Paris-Est Marne-la-Vallée et ses langues de travail sont le français, l'anglais et l'espagnol.
En savoir plus sur l'équipe de Long Long Life