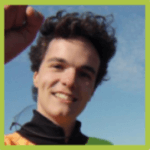 Louis is responsible for the vulgarization of articles and scientific watch for Long Long Life.
He is currently studying biology remotely at Aix-Marseille University. He also works on multiple biotechnology and engineering projects.
More about the Long Long Life team
Louis est responsable de la rédaction d'articles de vulgarisation et de veille scientifique pour Long Long Life. Il étudie la biologie à distance à l'université d'Aix Marseille. Il est également porteur de plusieurs projets de biotechnologies et ingénierie.
En savoir plus sur l'équipe de Long Long Life